How to pay with PayPal WITHOUT having an account! And WITHOUT having to create one!
Please follow these simple steps:
Step 1: Select payment method "PayPal" on the checkout page (last step in the ordering process):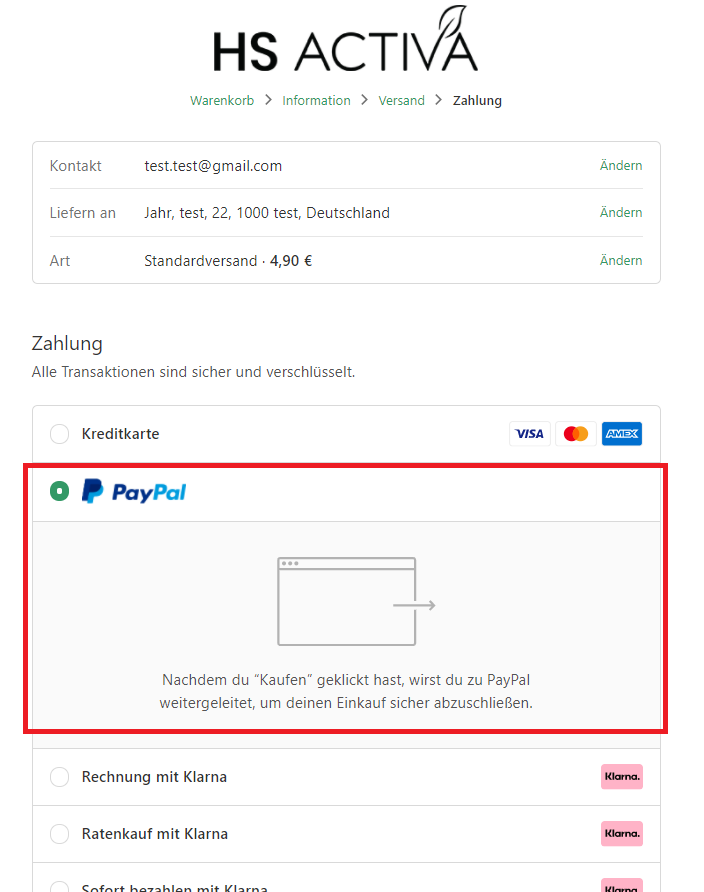 Step 2: After being redirected to PayPal, select "Open PayPal Account"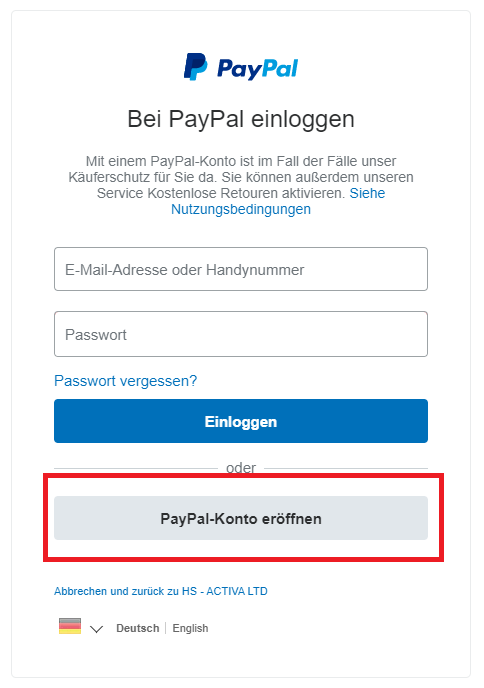 Step 3: Choose whether you want to pay by bank transfer or credit card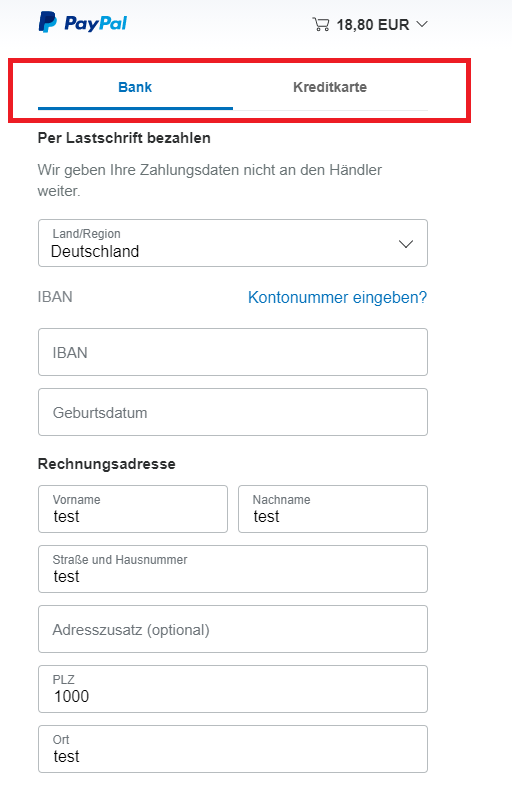 Step 4: At the bottom of "Open PayPal account (optional)" select "No thanks." out.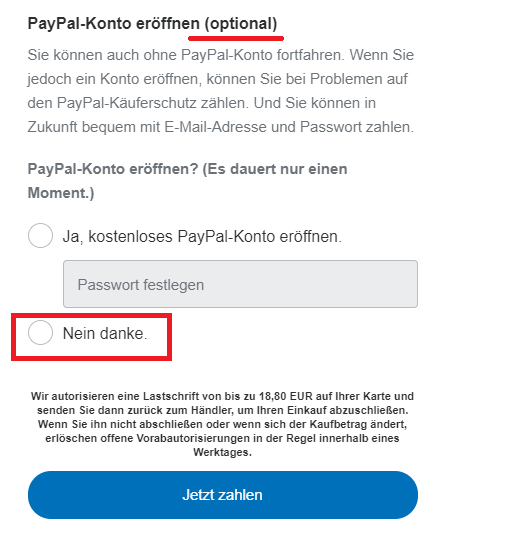 The last step is to click "Pay Now". So you can use PayPal to pay WITHOUT opening a PayPal account. However, you can take the opportunity right away to create an account for free!
If you have any questions, please contact: [email protected]