About 2 weeks ago we talked about possible maximum amounts of dietary supplements on our blog (read here: https://hs-activa.com/blogs/news/stellungnahme-zum -article-on-worldde)
Now it has arrived faster than expected... Since the article mainly dealt with vitamin D3, we were of the opinion that it would hit this vitamin first...
We were wrong here... It wasn't vitamin D3 that hit it, but vitamin B12!
See: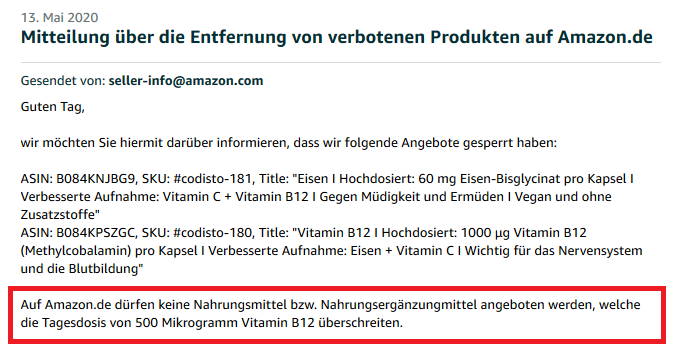 You can no longer sell vitamin B12 with more than 500 micrograms on Amazon. This now also affects our preparation with 1000 micrograms, so that we can no longer offer our vitamin B12 on Amazon...
Fortunately we still have our own online shop.
The question that now arises: How much longer can we sell it in our shop? - We don't know the answer...
Since we still have a lot of cans in stock and currently don't know how long we can still sell it, we are offering a stock sale starting today! Up to and including May 31st there is a 10% discount on our vitamin B12!
Order vitamin B12 with a 10% discount in our shop!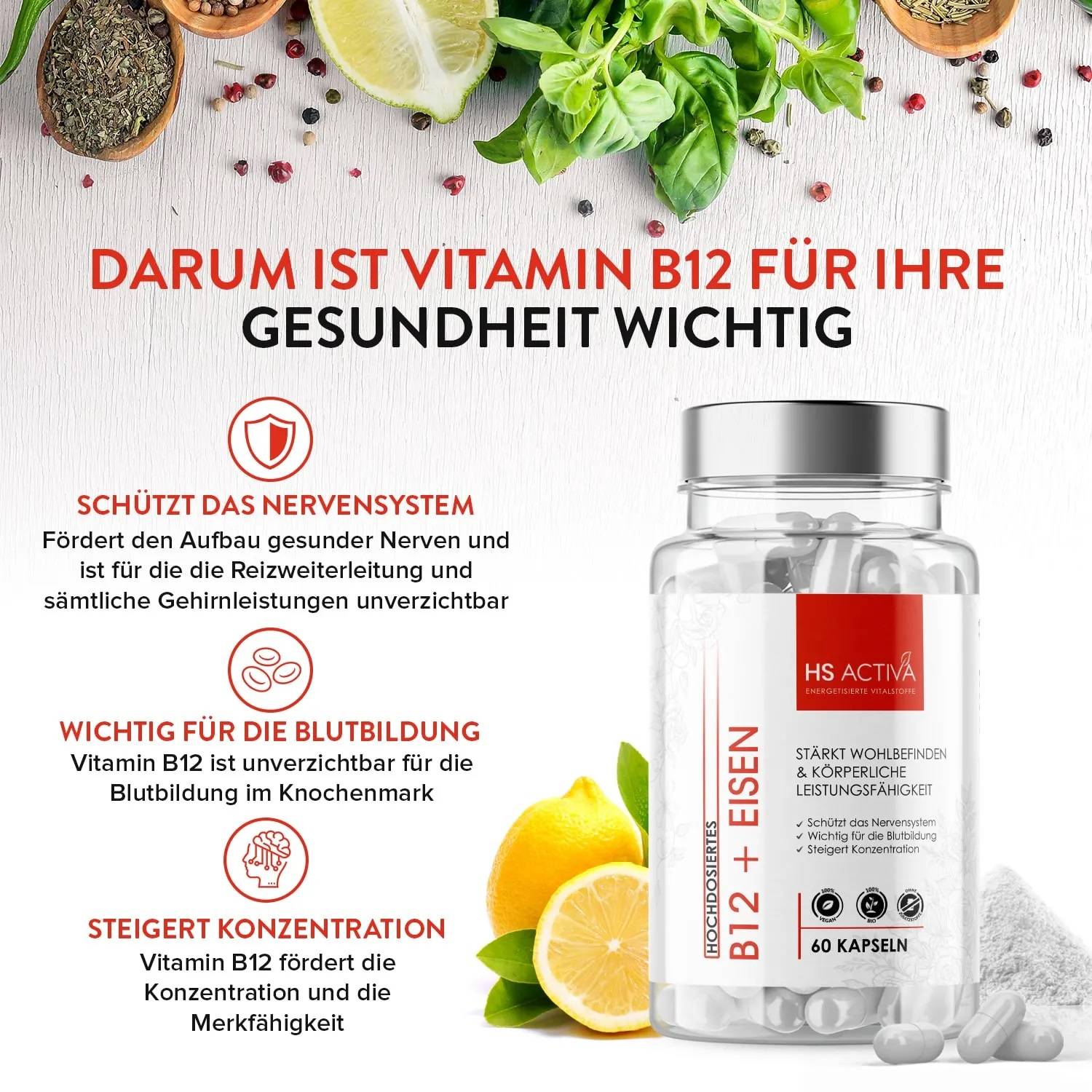 Increases well-being & physical performance
✔ Protects the nervous system
✔ Important for blood formation
✔ Increases concentration
If you click on the orange link, 10% will be deducted automatically!
Or enter this code in the voucher field in the shopping cart: b12-10