Several attentive customers have forwarded the following article to us in the last few weeks (thanks for that):
https://www.welt.de/wirtschaft/article207507679/Julia-Kloeckner-fordt-EU-Hoechst limit-fuer-Nahrungsergaenzmittel.html
There, once again, there is a warning about dietary supplements. Federal Food Minister Julia Klöckner (CDU) calls for a maximum quantity regulation for food supplements.
Vitamin D is very much discussed. It can be assumed that Klöckner demands a maximum amount of 1000 IU per capsule. In our opinion, a real scandal!
Vitamin D3 is, for us, one of the most important vitamins to supplement! So on this page we want to educate you so you understand the importance of vitamin D3.
--
Rohe Energie made a very good video in which he goes into the article from Welt.de:
Raw Energy: https://www.youtube.com/watch?v=Lv3Ns5gfdxY
--
We can only recommend the lecture by Dr. Spitz on the subject of vitamin D3:
Please take your time for the whole video (very important!): https://www.youtube.com/watch?v=xEU7Hb8KrpM
--
What we Germans knew about antirachitic vitamin D before 1920!
Excerpt from the book, "Healthy through vitamins" - The living substances in our food and their importance for human health and medicine! - From Dr. medical and phil. Gerhard Venzmer - year of publication 1935!
Here is the link to the PDF (click here!)
--
Vitamin D3 and Corona. Raw Energy addresses both studies. Here is the link to it:
Can vitamin D protect against a severe course of COVID-19:
Our Vitamin D3: 10,000 IU or 30,000 IU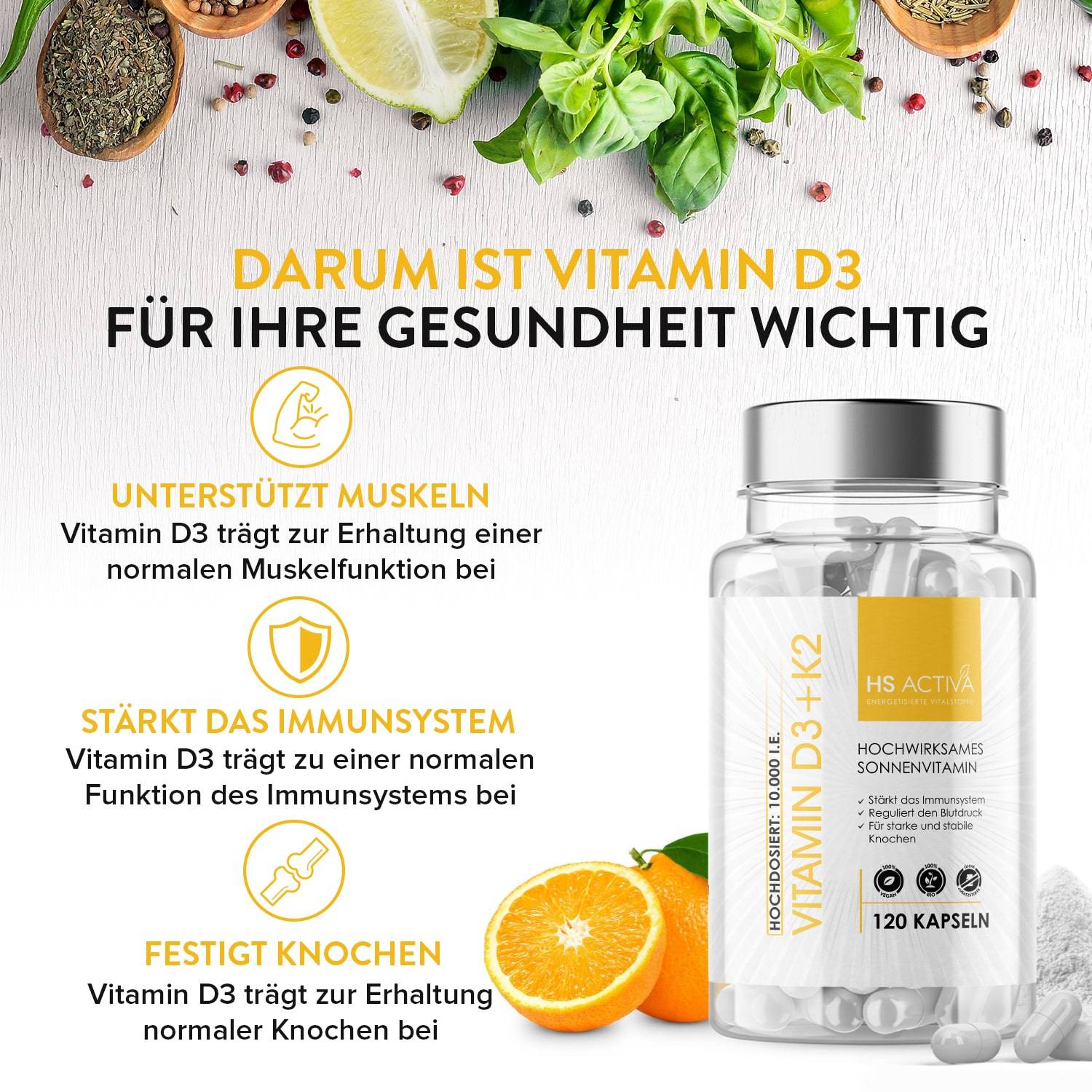 ✅ Suitable for: Stable bones, strong muscles, mental fitness, prevention of osteoporosis, athletic performance
✅ Vitamin D3 helps against the so-called "hibernation syndrome" (depression, mental exhaustion, restlessness and sleep disorders etc)
✅ Highly dosed for your immune system and well-being